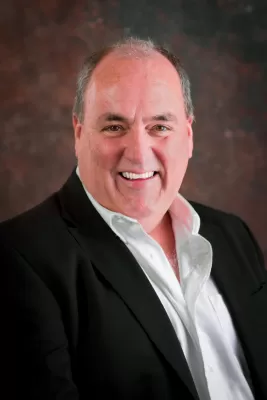 The RFC 2019 Congress Planning Committee is excited to announce that Brother Mickey McGrath, OSFS will give the Post-Congress Workshop at the 2019 Congress October 24-27. 
We are thrilled to have him joining us!
Brother Mickey McGrath, an Oblate of St. Francis de Sales, currently lives and works in Camden, NJ. His ministry is devoted to sharing the gifts given to him through the charism of his religious community, and through his own unique talents as an award-winning artist, author, and speaker. Everything he creates, whether visual, written, or spoken, is a celebration of spirituality, developing from the deep connections that exist among art, beauty, and faith. This is the gift he so generously shares through his work.
Brother Mickey's sacred art consists of paintings, designed at the request of various church communities, or commissioned by individuals. His illustrations are sought as cover art; for magazine articles and for use in textbooks, by leading Catholic publishers. In addition, he travels throughout the United States, presenting numerous reflections, retreats, and workshops. Using his artwork as a backdrop for the sharing of colorful stories from the Gospels and from the lives of the saints, he incorporates a refreshing blend of humor and depth. An underlying focus is the healing power of the creative spirit dwelling within each of us.
His website can be accessed at: www.bromickeymcgrath.com