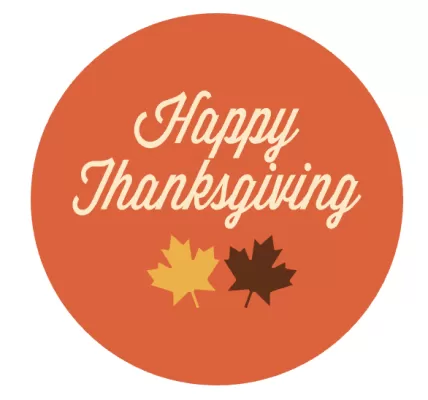 Give thanks to the Lord, who is good,

whose love endures forever.

-1 Chronicles 16:34
 
Dear Friends,

As we gather around Thanksgiving tables this year and give thanks for God's abundant blessings, we here at the RFC are deeply grateful for the many ways you enable and strengthen our work at the Conference.
To all our member communities, partners and collaborators, and those who have gifted the RFC with financial support, resources, time and wisdom: thank you!
It is only through the generosity of many that the RFC is able to engage religious communities with timely resources, services, and experiences that support our ministry as formators. Thank you for helping advance RFC's mission and respond to the emerging future of religious life.  
Please know of our prayers and gratitude this Thanksgiving. May this time be one of thankful celebration for God's blessings and goodness. 
Gratefully,
RFC Staff

Karina Conrad, CDP
Ellen Dauwer, SC
Ryan Hoffmann
Kathy Kandefer, BVM
Connie Schoen, OP