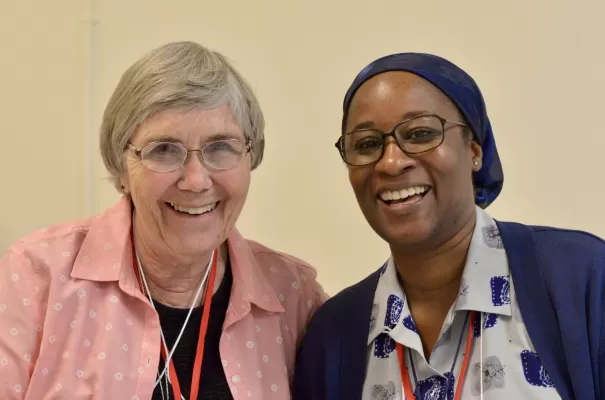 A significant component of the RFC mission is to educate and strengthen formators in their ministry of formation. This past week, we brought together over 20 leaders to explore personal and communal transformation for the sake of communal life and mission in the 21st century context of religious life. 

Inspired by all those who gathered this past week for the summer session ofForMission, we had several fantastic days of learning, reflecting, sharing and praying!

If you're interested in seeing more pictures from our time together, click here.

In addition to the ForMission team and participants, some phenomenal thought leaders joined us and helped us discern the emerging future of religious life and formation ministry. 
Jamie Phelps, OP (Theology)
Patricia Schoelles, SSJ (Scripture)
Anthony Dosen, CM (Spirituality)
Jaruko (Joanne) Doi, MM (Culture)
Jerry McGlone, SJ (Skills)

We are grateful to all those - participants, team, and presenters - who shared their gifts and wisdom with the learning community. As these leaders head back into ministries of formation and leadership, let us hold them in our thoughts and prayers.

Blessings,
 
 Connie Schoen, OP
 Program Director