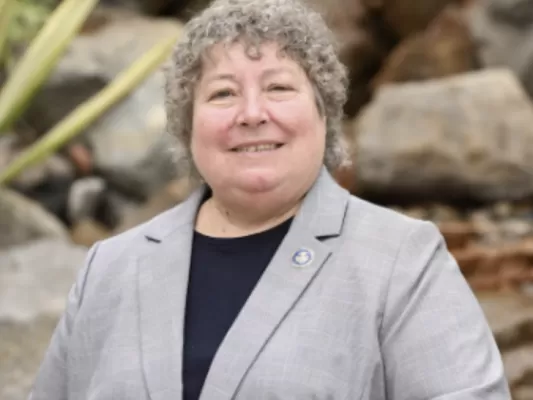 On behalf of the entire Board of Directors, we would like to share the news with you that Ellen Dauwer, SC, will step out of the Executive Director role when her term concludes at the end of this year, December 31, 2022. While we are sad Sister Ellen's time in the RFC National Office will come to an end later this year, we wish to acknowledge and celebrate her many contributions to the life and mission of the Conference.
Sister Ellen's two terms at the helm of the Conference have been exemplary. As Executive Director she worked with Board and staff to create strategic plans that have guided the Conference on an ongoing basis. Additionally, she's been instrumental in cultivating new programs such as Together and the InterCongregational Collaborative Novitiate (ICCN) as well as the creation of a new portal of formation resources.
Ellen's fundraising success on behalf of the Conference has been apparent, soliciting grants from foundations and other organizations totaling over $1 million and integrating more robust financial planning and development initiatives. Equally important, however, has been her commitment to and skill at collaborating with organizations that serve religious life, establishing programming and other shared initiatives. An avid believer in using technology for good, Ellen has elevated the Conference's visibility using revitalized marketing materials, social media engagement, and member outreach. 
In her tenure as Executive Director Ellen facilitated the National Office move from Washington, DC to Chicago, IL to be closer to more houses of formation and to intersect more proximately with partners that serve religious life. From serving on Catholic Theological Union's Formation Council to presenting at InterCommunity Novitiates, Ellen's dedication to collaborating with those accompanying newer members in religious life today is admirable.  
The Board of Directors thanks Ellen for her excellent work the past 7 years and is grateful for the many gifts she has shared with the RFC community.
As her final term wraps up later this fall, we will have a farewell celebration to honor all Ellen has accomplished at the RFC. Stay tuned for more details. 
In the coming days more information regarding the search and selection process for the next Executive Director will be forthcoming. In the meantime, please keep the Conference in your prayers as we embark on this transition.
Nancy Gerth, SCN
Co-Chair, Board of Directors
Richard Hall, OMI
Co-Chair, Board of Directors