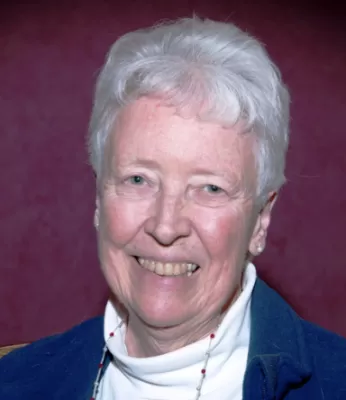 Dear Conference Members, Partners and Friends,
We are happy to announce that we have hired a new Together Program Coordinator: Patricia Crowley, OSB. We look forward to working with her in the coming months and are excited for her to get to know the current Together community.
Patsy is a Benedictine Sister of Chicago (a native and a resident of Chicago) and currently serves as a spiritual director, as a team member with the Ignatian Spirituality Program (ISP), and as Board president of Bethany House of Hospitality (for young women seeking asylum in the U.S.). She was the Executive Director for Deborah's Place and the Howard Area Community Center while working in the field of homelessness for many years in Chicago. 
As a former prioress of the Benedictine Sisters of Chicago, she was also the President of the Conference of Benedictine Prioresses and a Board member of the LCWR (Leadership Conference of Women Religious). She earned her Master's in Catechetical Theology at Manhattan College, New York and her certification in spiritual guidance from the Siena Center in Racine, Wisconsin. During the past year she has begun to lead short online series to help people learn the ancient practice of Lectio Divina.
Patsy will begin in her new role on August 1st. In the meantime, we encourage anyone with questions about the Together program to reach out to us at the National Office by telephone (773.675.8362) or email (rfc@relforcon.org).