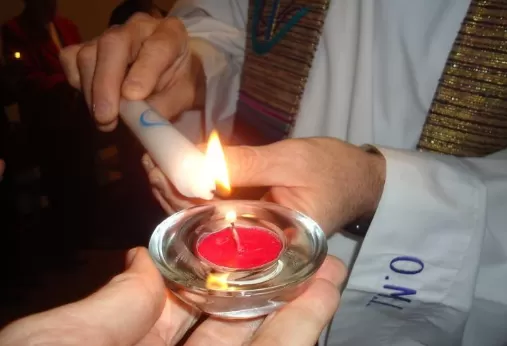 The following prayer is attributed to Mark Sandlin and published on Sojourners. 
By Mark Sandlin 6-10-2014
Good and Gracious God,

Yet again,
our nation grieves.
Yet again,
the life of a child
has been cut
dreadfully short.
Yet again,
we all rally to our
political centers
to cry out
for our guns,
for our rights,
for our safety,
for rational thought...

and...
we forget.
We forget
that a child
who should be here
with us...
is not.
We forget
that a family,
a community,
a nation mourns.
We forget
that our decisions
impact lives
and that impact has
a ripple effect.
We forget
that life is
more important,
more central,
more valuable,
than anything else
we have.

and...
we are far too ready
to hand life away.

We are far too ready
to miss the emphasis
to which you call us.
We are far too ready,
to let our political allegiances
distract us from
the things you desire.
We are far too ready
to turn to our TVs and internet
for what to think
rather than to the love
too which you call us.
Yes,
we are far too ready
to hand life away –
the lives of others –
and even,
the life to which you call us.

And...
we must change.

We must change
our focus.
Let us no longer
focus on others
as the target of our
convictions
but rather
let us
focus on others
as the target of our
concern,
and caring,
and love.
We must change,
the national dialogue
from one of
disagreements,
dismissals
and disingenuous "debate"
to one of
truly listening,
thoughtfully considering
and deeply loving
those we may have once
seen as "the other side."

And...
we must learn.

We must learn
that there truly is
only one side –
the side of humanity,
the side of life,
the side of love.
We must learn
to bracket out
all of the voices
that ask us to focus
on anything other than
each other.
We must learn
that love is
the only thing that can
cure this illness
that plagues our nation.

And...
we must act.

We must act
now.
Not after another death.
Not after another leader
is injured.
Not after another misguided child
hurts themselves and others.
Not after another family
spends a lifetime mourning.
Not after another survivor
struggles for full recovery.
Now.
We must act

and...
we must do it
in love.

Not divisiveness.
Not political posturing.
Not disrespectful dialogue.
Not parroting
the talking heads on TV.

We must do it
one on one
with open hearts,
with open minds
and a willingness
to see the humanity
of those with whom we disagree.

Only then
can this illness
which has a grip on our nation
begin to be treated.

So we ask
that we might be filled with the Spirit
and that from all of us
there might come
a great outpouring of love
on a scale like never seen before –
because our friends matter,
our family matters,
our children matter –
your children matter.

Amen.