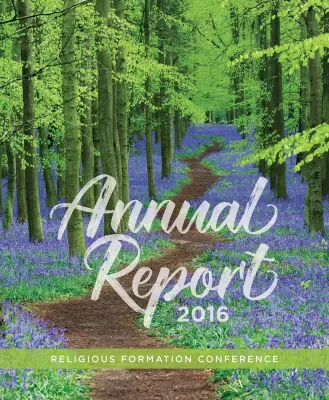 Some years ago at the end of Eucharist on the feast of Epiphany, children handed out pieces of chalk and rolled-up blessing prayers to everyone in the congregation. We were encouraged to "chalk our doors" using the symbols 20 + C + M + B + 15, with C, M, and B representing both the names of the Magi as well as the Latin phrase: Christus mansionem benedicat (May Christ bless the house). Each year on Epiphany the sisters with whom I was living at that time change the last two digits on the community room doorway blessing to correspond to the current year.
This ancient practice carries deep significance as we seek God's blessing on our home, on each of us, and on our coming and going. Each time we enter or leave the room we cross its threshold with the simple symbols overhead.
Each threshold that we cross carries meaning, but some have particular significance: being carried home as newborns, starting school for the first time, moving to a new home, entering a religious community, and starting a new job. We can recall some of the feelings that accompanied these crossing overs. Personally I remember with gratitude the warm reception that I received when I entered the RFC offices on January 4, 2016; any lingering nervousness about starting this new ministry quickly dissipated in welcoming embraces.
Whenever we approach a threshold we stand on an edge, on an in-between. It is no surprise, then, that the word "liminal" has "threshold" as its root meaning. We are neither inside nor outside; neither here nor there. Rather, we are in the thin space of the edge. This is often where we are called to stand as vowed women and men religious.
The Religious Formation Conference literally crossed thresholds this past year as we moved from our offices in Washington, DC to new space at the Catholic Theological Union in Chicago. The transition of place called us to let go of what had become familiar and to embrace many new realities. In some ways we continue to stand in our office doorway and on the threshold, though we have long since unpacked and settled in. This enables us to live on the edge: to meet and greet the new as neither insiders nor outsiders. It is a sacred space to be in.
In many traditions and in ancient mythologies there were gatekeepers to accompany and assist people as they passed through one space into another (including Saint Peter at the gate of heaven!) In a similar way, we did not make this journey to Chicago alone, nor do we as religious enter into "the new" unaccompanied. There are others there to help in the move and to guide with the passage. As we look back on the year we are most grateful for those who assisted in the packing and the moving, in the leaving and the coming, and in the crossing and the entering. All of our doorways are blessed, for God not only accompanies us in the journey but is also there ahead of us. May Christ continue to bless our houses and their doorways, our transitions and their thresholds, and all of our comings and our goings.
Ellen Dauwer, SC
Executive Director