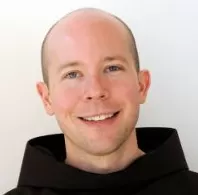 Thank you to all those who joined us for yesterday's session with Fr. Dan Horan, OFM, Fear, Faith, and Religious Life in the Context of Global Crisis. It was a fantastic gathering full of connection, input, dialogue, and hope for the future!
If you were unable to join us or would like to view a recording of Fr. Horan's presentation, we have made it available here:
Other presentations by Fr. Horan that attend to similar themes/topics can be accessed below if interested.
Natural and Unnatural Fear; Rational and Irrational Hope
https://youtu.be/gWEDeTxmwwg
Prophetic Faith in the Face of Fear 
https://youtu.be/Sc-0CkGA3Fw
Developing a Theology of the Spirit in a Time of Crisis
https://youtu.be/K_0bhjQxbFw
A People of Hope: The Spirituality of Thomas Merton in a Time of Coronavirus
https://youtu.be/OZTujd1KYsw
We hope these resources are helpful during these challenging times.
-New England Member Area Co-chairs
Michelle Bisaillon, DHS | dhsjoy@live.com
Frank Hagerty, SSE | hagertysse@gmail.com