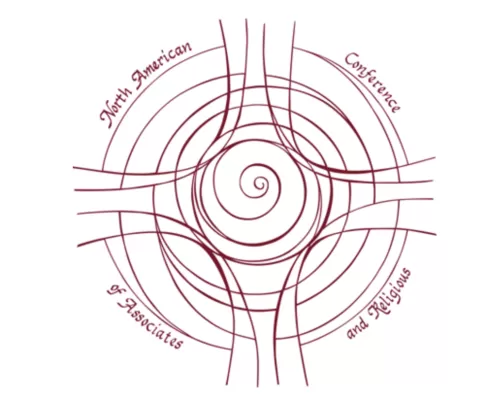 RFC and NACAR Explore Paths of Collaboration and Partnership
Over the course of the past several months the Religious Formation Conference (RFC) and the North American Conference of Associates and Religious (NACAR) have met to explore possible paths of collaboration and partnership. Commonalities in mission and ministries around religious formation provide fertile ground for our organizations to examine areas of mutual interest and programming. Having NACAR representatives participate in the RFC Congress, for example, serves as one potential area of connection and collaboration.
"The conversations we've had have been fruitful. As we delve into what this could look like, we acknowledge that those in vowed religious life and those who are associates have different needs. Yet, there is much we can learn from each other in how to be church today, especially as it relates to the area of lifelong formation. We look forward to continuing this dialogue and partnership" says Ellen Dauwer, SC, RFC Executive Director. 
"The NACAR Board of Director's is excited to be in conversation with RFC and to seek ways to collaborate, particularly with lifelong formation. We are excited about the opportunity to participate actively in the 2019 RFC Congress. The Associate way of life is a unique expression of a religious community's charism, but we hold in common a call to faithfully live Gospel values in the spirit of our communities. The world needs all of us working together to help heal and transform the brokenness. We are grateful to RFC for their openness and look forward to continued exploration and collaboration" says Jeanne Connolly, NACAR Board President.
The organizations are grateful for the support of both religious and associates and look forward to continuing to serve congregations of women and men as well as their associates and partners.
As the conversations continue and specific collaborations emerge, RFC and NACAR will keep their constituencies apprised of developments. Inquiries may be sent via email to Ellen Dauwer, SC (edauwer@relforcon.org) or Jeanne Connolly (jconnolly@wfsisters.org).
The Religious Formation Conference (RFC) is a national Roman Catholic organization serving religious institutes of women and men with programs and services for those in the ministry of initial and lifelong formation, and general congregational membership. For more information: www.relforcon.org

The North American Conference of Associates and Religious (NACAR) is a membership organization that acts as a catalyst to serve, empower and promote the Associate-Religious relationship. For more information: www.nacar.org